Ancient Walrus Ivory Fragment Ring + Riveted + Sterling Silver Adjustable Band + Size 7 - 9 + Artifact + Found Object + Wabi Sabi + Organic + Natural + Dawn Wilson + Desert Talismans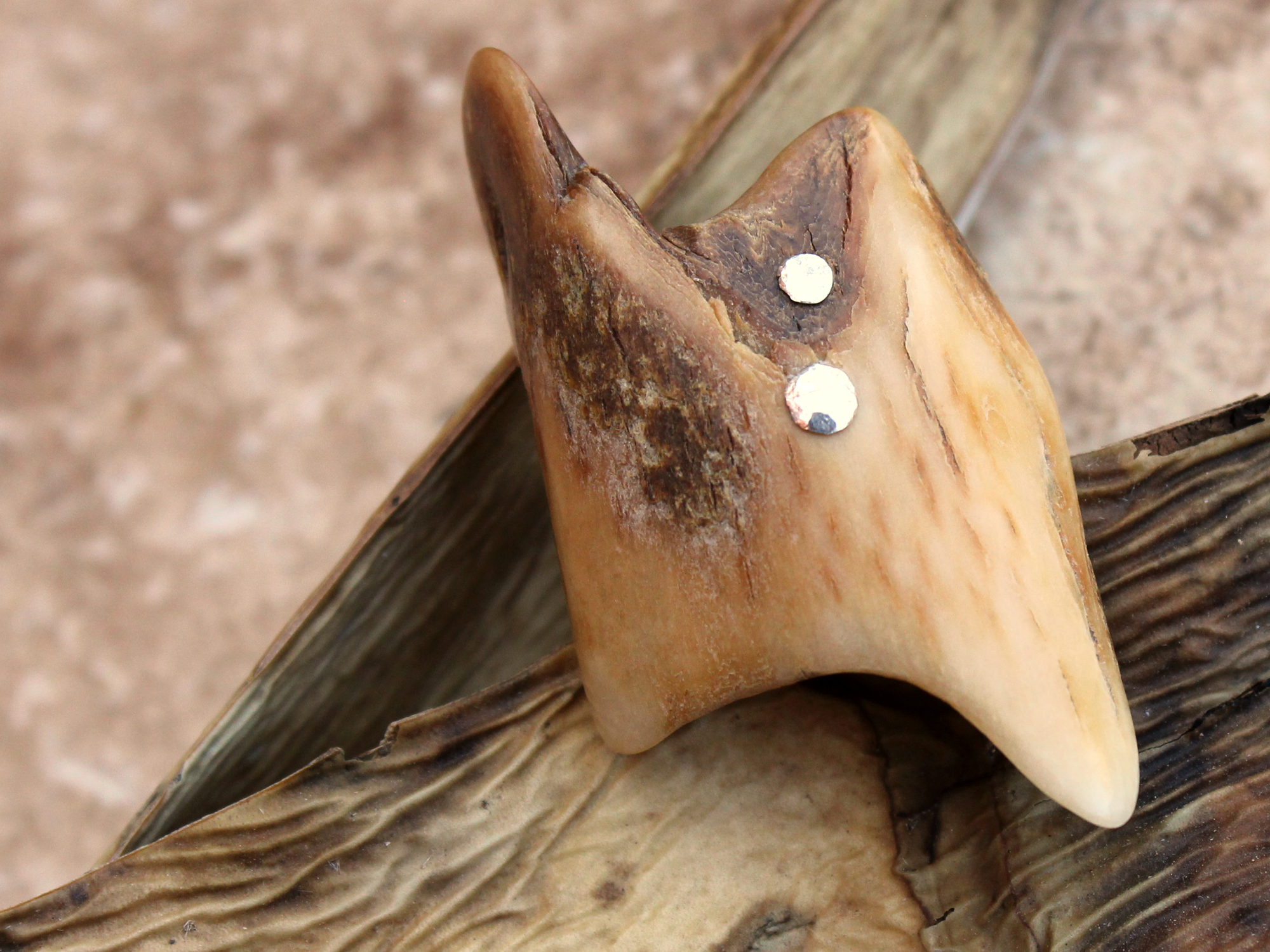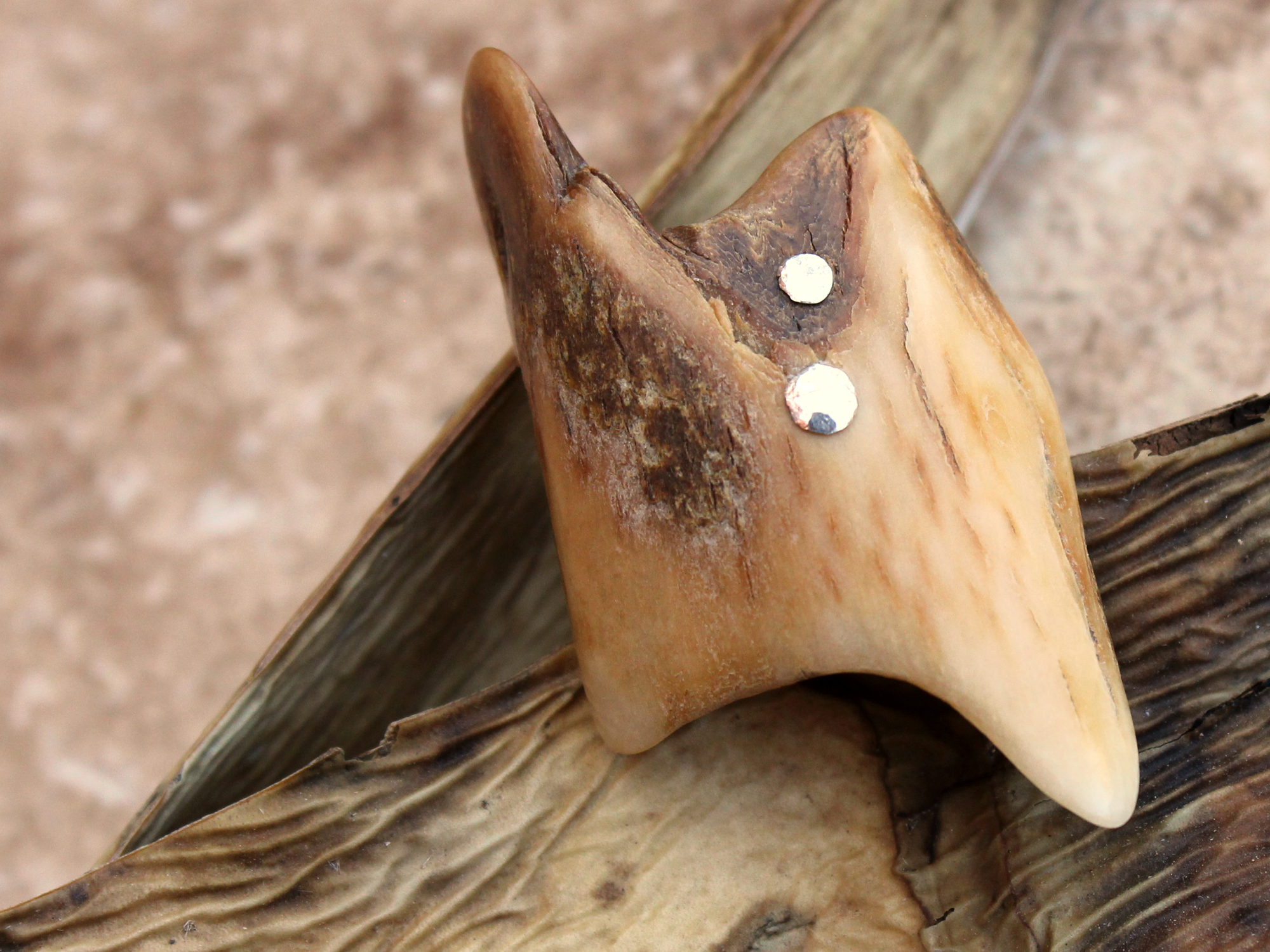 Ancient Walrus Ivory Fragment Ring + Riveted + Sterling Silver Adjustable Band + Size 7 - 9 + Artifact + Found Object + Wabi Sabi + Organic + Natural + Dawn Wilson + Desert Talismans
:: New Tribe ::
+++ Made With Ancient Walrus Ivory: For US Domestic Sale Only +++
This ring was an experiment. I had this piece of fossil walrus ivory from St. Lawrence Island, Alaska, and kept putting it on the middle finger of my right hand because it rested there just perfectly, like it had been made for it. But the only way I could think of doing it as an actual ring and preserve the low, fitted profile was to rivet it to a band. Riveting requires that you hammer the rivet down onto an object until it is securely held and so the process will break fragile or brittle materials. I was afraid that I might break the ivory, but eventually I just had to try it and see. After all, ivory, like antler, is an extremely tough and durable material.
To my delight, the ivory held, and the ring fit just as cleanly and comfortably as I had hoped. The sterling silver band is adjustable and was hammered on desert rock and hand finished, like all of my metalwork. The rivets are also sterling. It's a great piece, but with the caveat that it really only fits on the middle finger of your right hand.
SIZE: The ring size can range from a 7 to a 9. The ivory is 1" x 1 3/4".
CARE: Immersing in water is not recommended. Take the ring off to wash your hands. Wipe the ring with a damp cloth to clean. The silver may be polished with a jeweler's polishing cloth.
PRESENTATION: This ring will come to you beautifully giftwrapped in an earth-friendly and recycled gift box. Please see the Shop Policies below for details.
++ Shipping is included in the price ++
HAVE A QUESTION? Click on the shop policies link below for more information. Feel free to contact me if you don't see the answer there.