Copper Firebrick Thorn Earrings + Drop + OOAK + Desert Style + Boho + Industrial Artifact + Talismans + Recycled Material + Dawn Wilson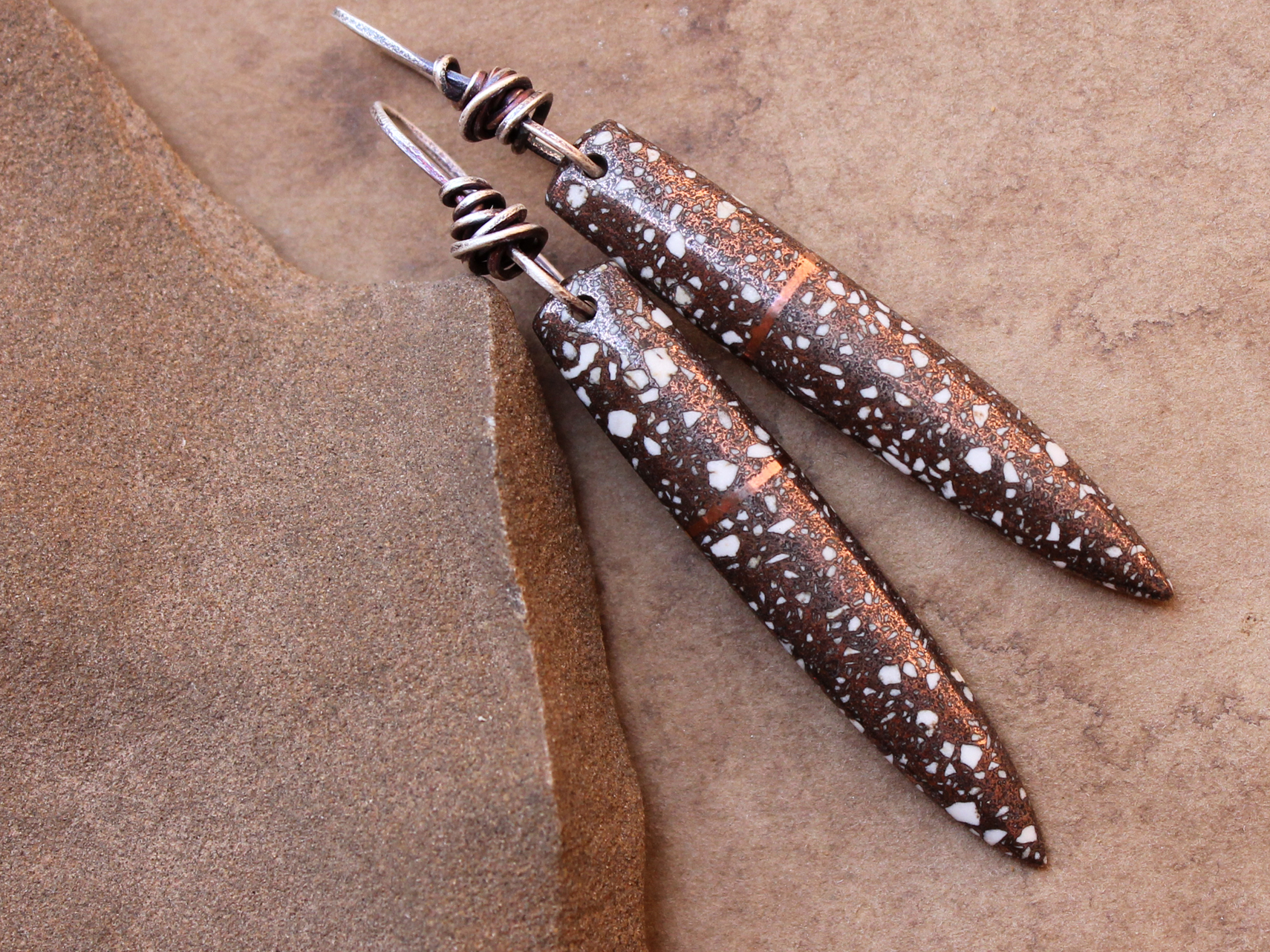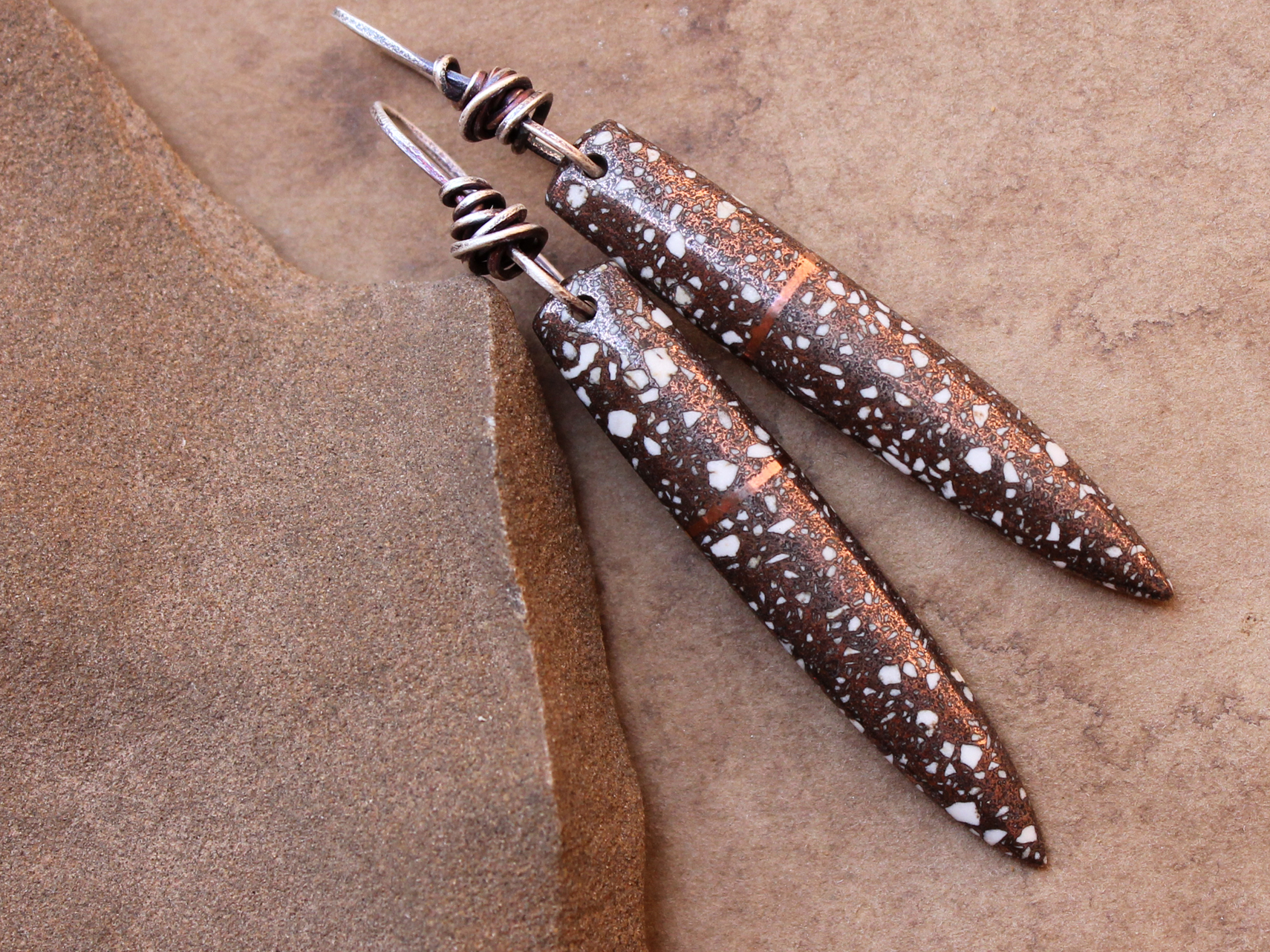 sold out
Copper Firebrick Thorn Earrings + Drop + OOAK + Desert Style + Boho + Industrial Artifact + Talismans + Recycled Material + Dawn Wilson
A rare and unusual material in a striking shape…unique drop earrings
:: Mesquite Thorns ::
Copper firebrick comes from Michigan and is a reclaimed or recycled material. Copper smelters were once lined with these ceramic firebricks and over time they became so saturated with molten copper that they were almost entirely made of copper themselves. The white specks are the remains of the ceramic bricks and the rest is solid copper. It's an amazing and highly unusual—and beautiful—material that turned out to be suitable for jewelry. These dagger-shaped drops were made by Gary Wilson and they look a lot like big mesquite thorns to me. Gary also made perfect use of a thin line of brighter copper running through each piece, possibly where there was a gap between bricks in the smelter. They are subtle and very beautiful.
I didn't want to fuss these up with anything that would distract from their intrinsic beauty. All they needed was a pair of simple ear wires, hammered, oxidized, and hand finished out of 20 gauge sterling silver.
SIZE: 2 3/4" x 3/8".
CARE: Rinse with cool water and gently blot dry to clean. They can be brightened with a silver polishing cloth.
PRESENTATION: These earrings will come to you beautifully giftwrapped in an earth-friendly and recycled gift box. Please see the Shop Policies below for details.
++ Shipping is included in the price ++ Shipping to Canada and Australia is available for an extra charge ++
HAVE A QUESTION? Click on the shop policies link below for more information. Feel free to contact me if you don't see the answer there.