Primitive Quartz Pendant Necklace + Handmade Bronze and Brass + Rutilated Quartz and Himalayan Quartz Crystals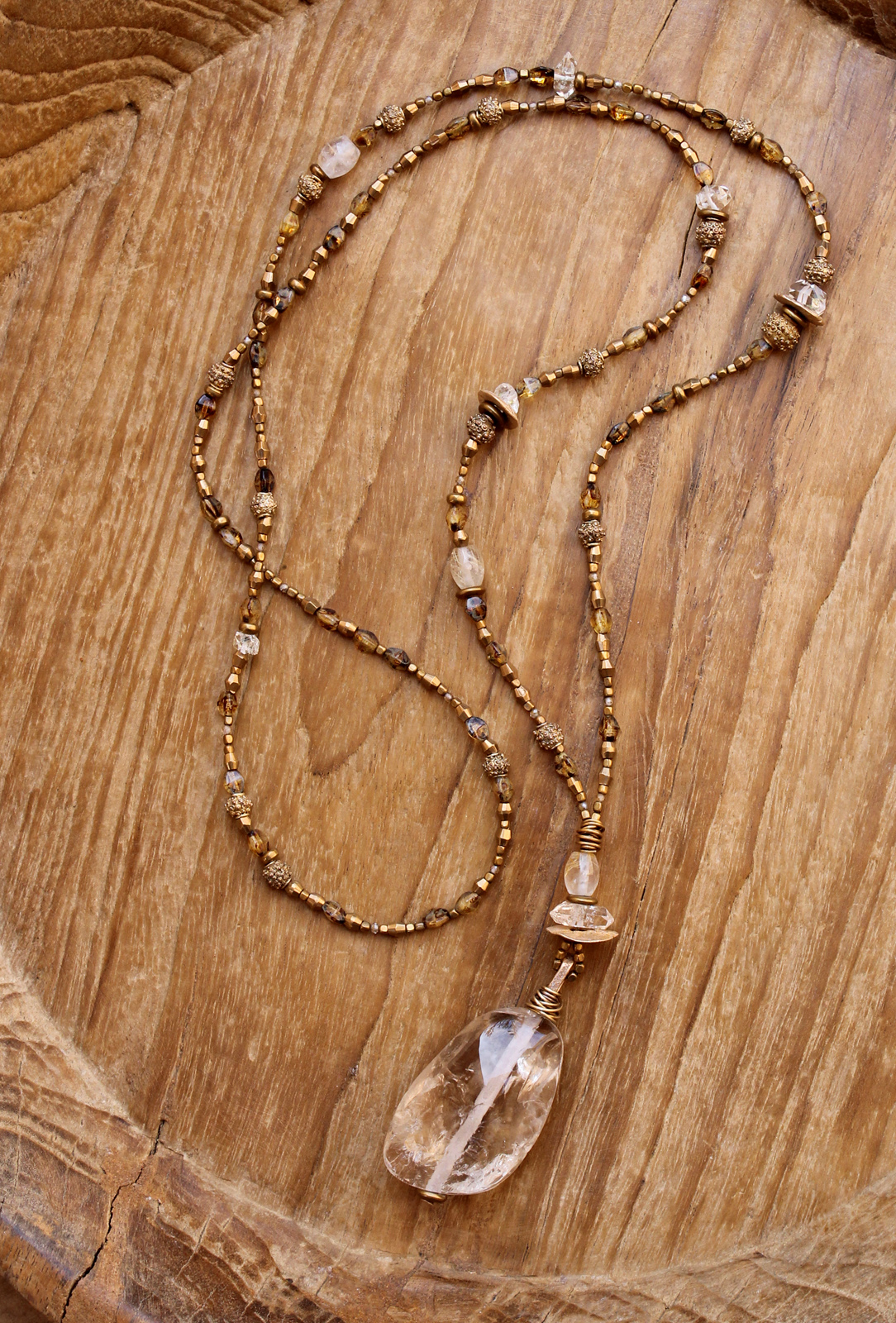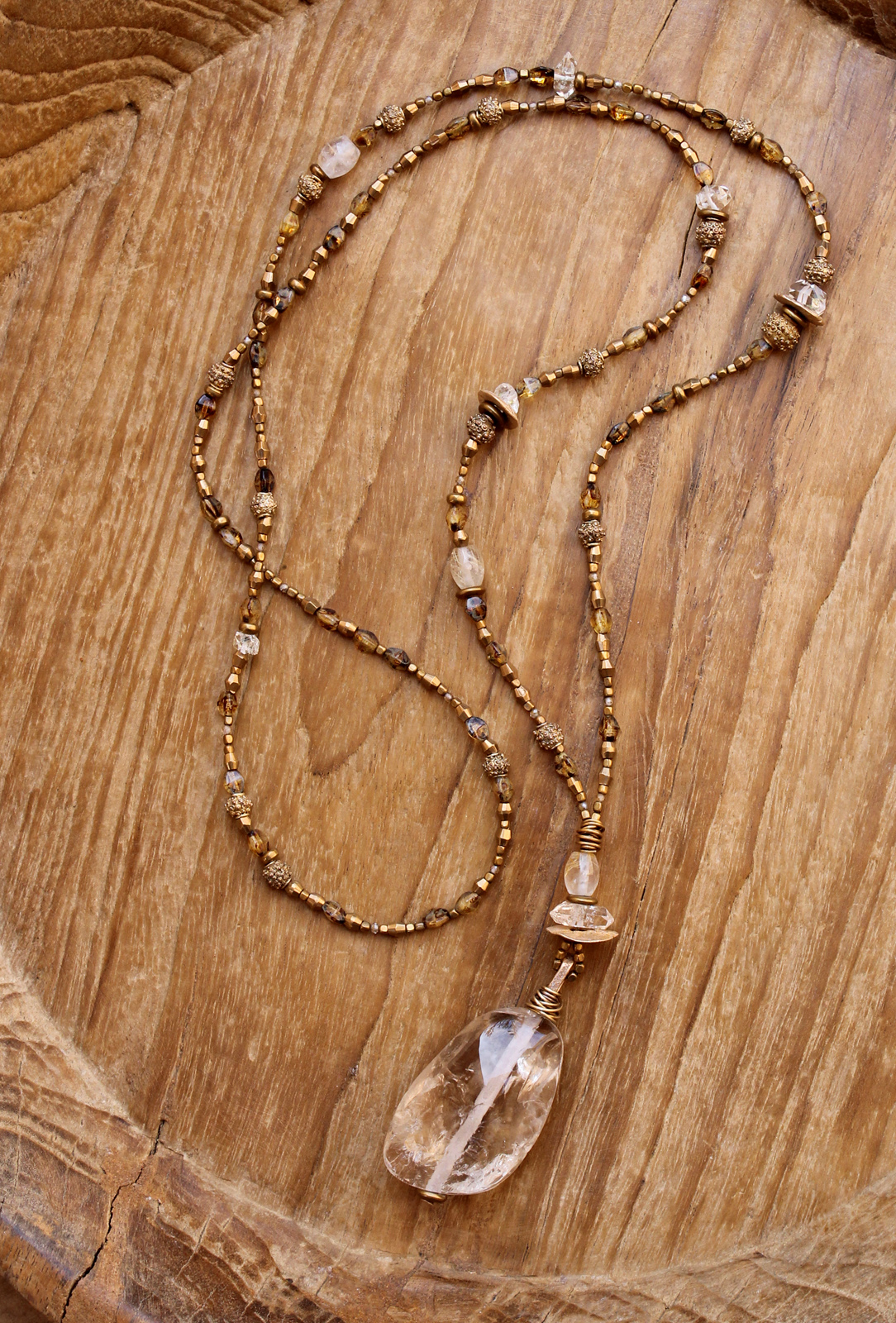 sold out
Primitive Quartz Pendant Necklace + Handmade Bronze and Brass + Rutilated Quartz and Himalayan Quartz Crystals
Sparkling quartz shot through with desert sunlight...a warm-hearted necklace to celebrate the return of warmer days
:: Sunlit ::
This clear quartz drop is one of my recent finds from Gary B. Wilson Stones, and it has a very pleasing asymmetrical profile. The rough quartz surfaces combined with highly polished areas are at once primitive and elegant. I love the way these quartz drops look and feel, and no two are ever alike. The bail is handmade from oxidized bronze hammered on desert rock, with a brass wire wrap.
On the strand, the beads are a random sequence of India brass alternating with small Picasso-finish Czech glass beads and minute faceted zircons. Brilliant double-terminated Himalayan quartz crystals and rutilated quartz barrels accent the strand along with Yoruba granulated brass from Africa. Three bronze clay discs that I made myself bear the impressions of saguaro cactus skin, fossil ammonite, and kunzite crystal respectively, as you ascend the strand. A brass wire wrap conceals the crimp beads. I used Beadalon 49 strand beading wire to string the necklace, very strong and durable, yet flexible for a beautiful drape.
A beautiful and energizing piece that captures the feel of warm desert days...wear it alone, or layer with others.
SIZE: The necklace measures 20 1/4", or 51.7cm, from the back of your neck to the bottom of the pendant when worn. The quartz drop, without bail, measures 1 1/2" x 1" x 1/2", or 40mm x 26mm x 15mm.
CARE: Rinse with water and a little mild detergent to clean, as desired. Blot dry with a soft towel.
PRESENTATION: This necklace will come to you beautifully giftwrapped. See my shop policies below for details.
++ Shipping is included in the price. ++
HAVE A QUESTION? Click on the shop policies link below for more information. Feel free to contact me if you don't see the answer there