Fine Silver Feather Earrings + Sonoran Desert + Natural + Organic Style + Primitive + Found in Nature + Wild Bird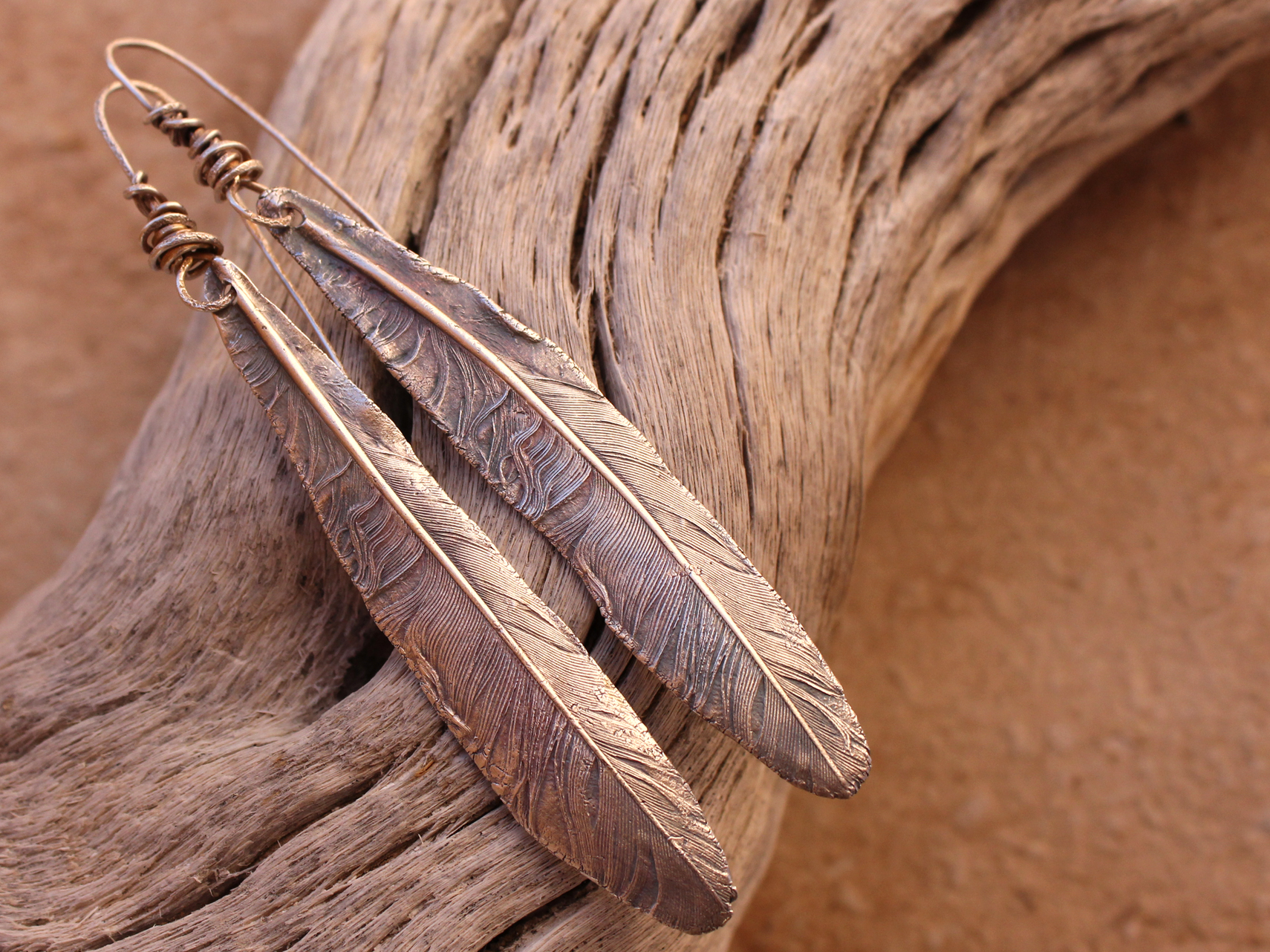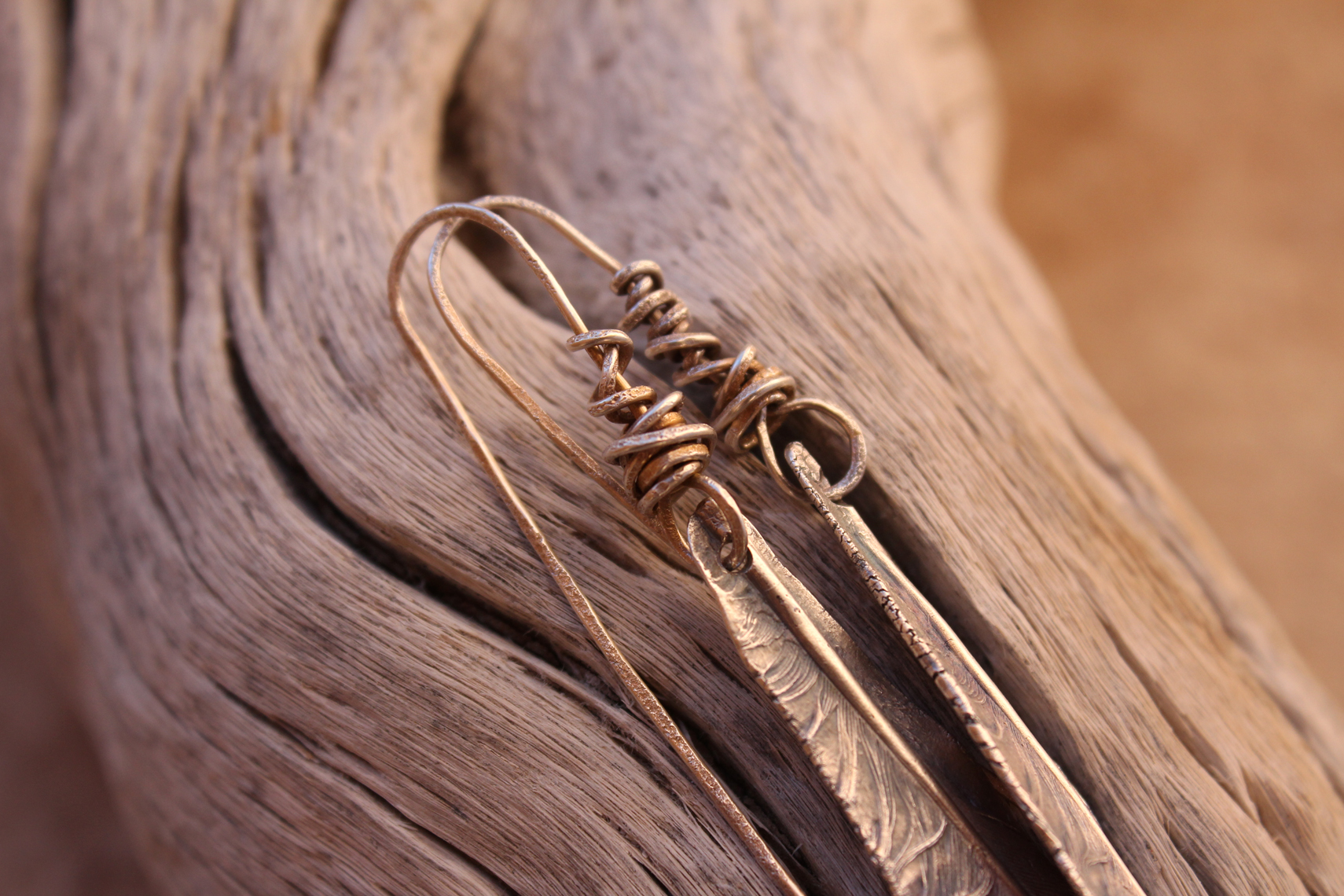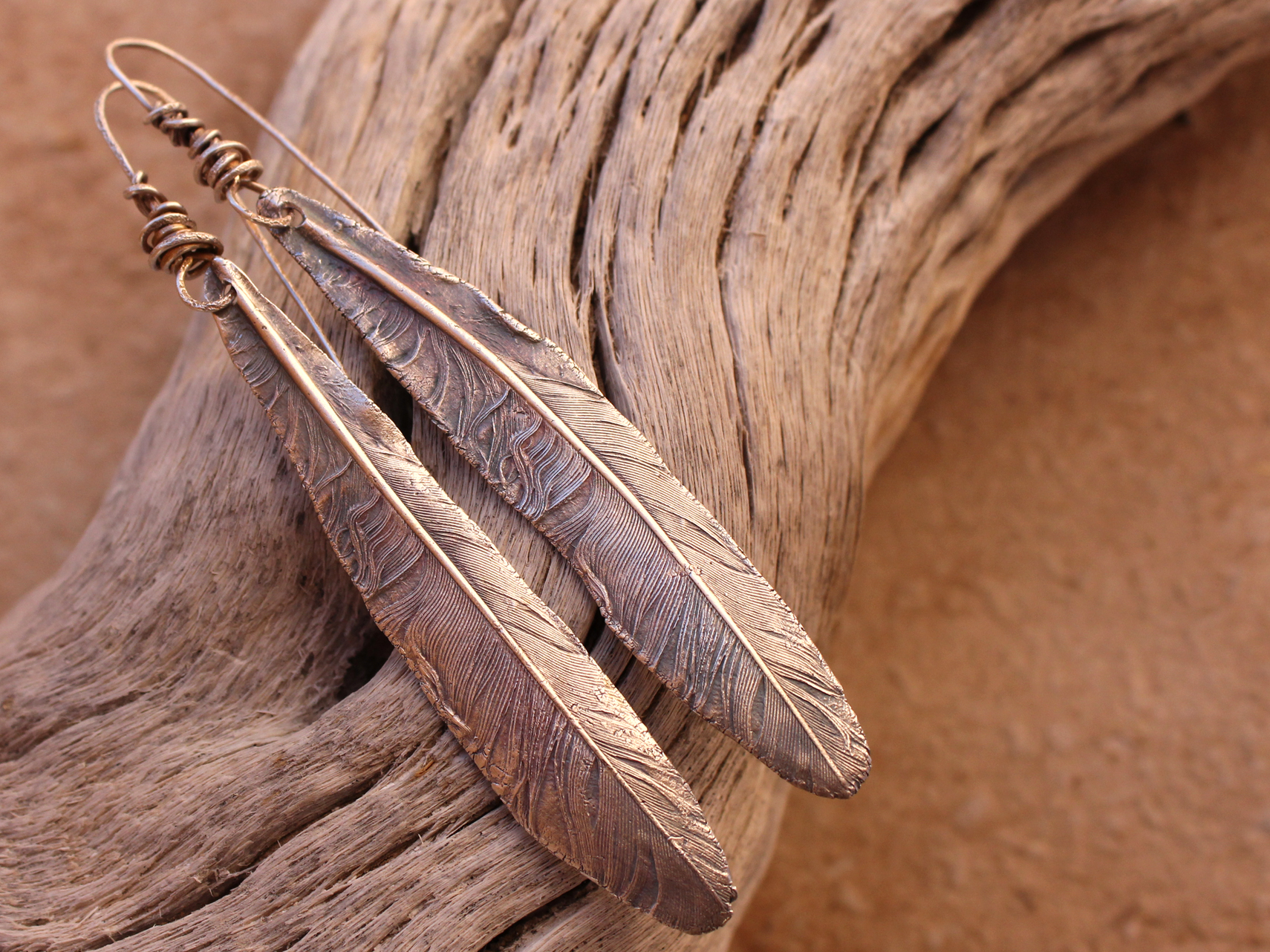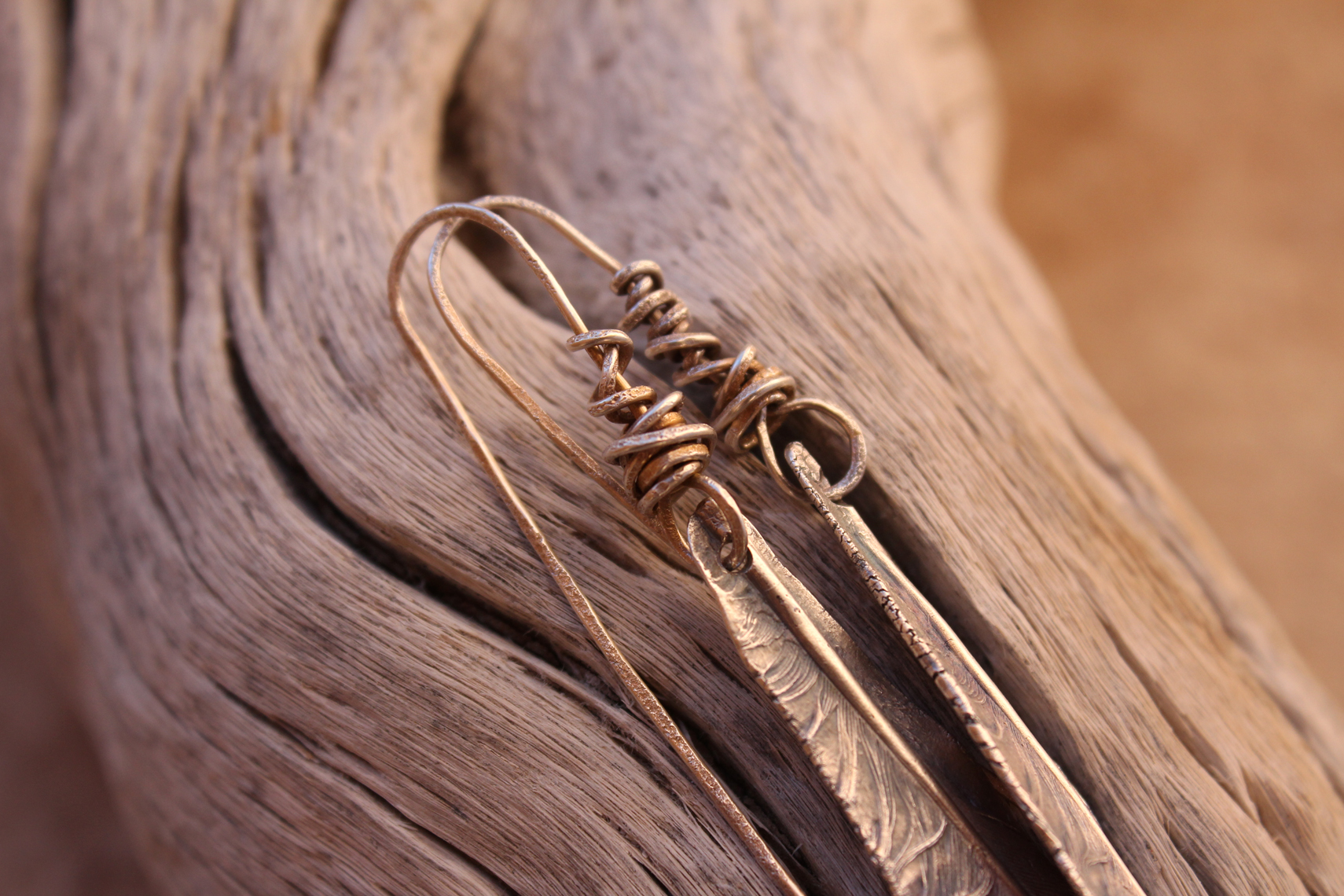 sold out
Fine Silver Feather Earrings + Sonoran Desert + Natural + Organic Style + Primitive + Found in Nature + Wild Bird
A feather found in the Sonoran Desert, transformed to pure silver for your ears
:: Glimpse of Eternity ::
I found the feather these earrings were made from on a walk in the Sonoran Desert one sunwashed morning. Several of these long, blue-black feathers were lying about…clearly someone had made a meal of the bird they once belonged to. I made a mold of one of them on the spot. Silver metal clay—PMC—was the choice for it since the clay is so fine-grained, and as you can see every tiny detail was preserved in exquisite detail.
The feather pendants were oxidized and then polished to bring up the detail, but a light hand was used to preserve the impression. Wrapped sterling silver ear wires, hammered on desert rock, were also oxidized and hand finished.
Pure, ethereal beauty from the wild desert.
SIZE: 3 7/8" x 1/2".
CARE: Handle these with care. Fine silver is a softer metal and these can bend and even break easily if mishandled. Wash with soap and water as needed. The silver will gradually darken in color, but it can be polished with a jeweler's polishing cloth.
PRESENTATION: These earrings will come to you beautifully giftwrapped in an earth-friendly and recycled gift box. Please see the Shop Policies below for details.
++ Shipping is included in the price ++ Shipping to Canada and Australia is available for an extra charge ++
HAVE A QUESTION? Click on the shop policies link below for more information. Feel free to contact me if you don't see the answer there.