Layered Ocotillo Earrings + Bronze and Sterling Silver + Baja Shellbed Fossil + Wabi Sabi + Sonoran Desert + Primitive + Rustic + Organic + Wild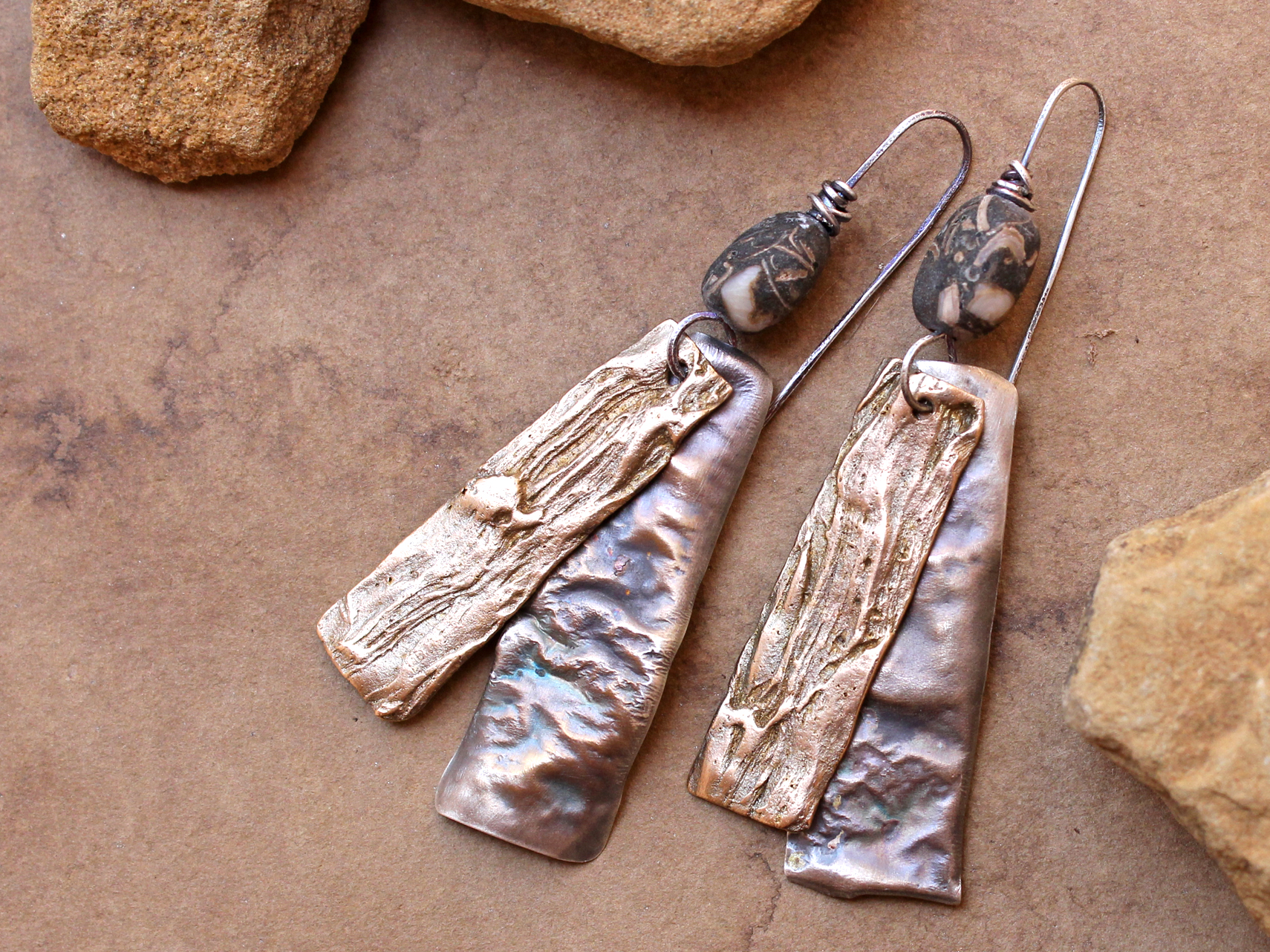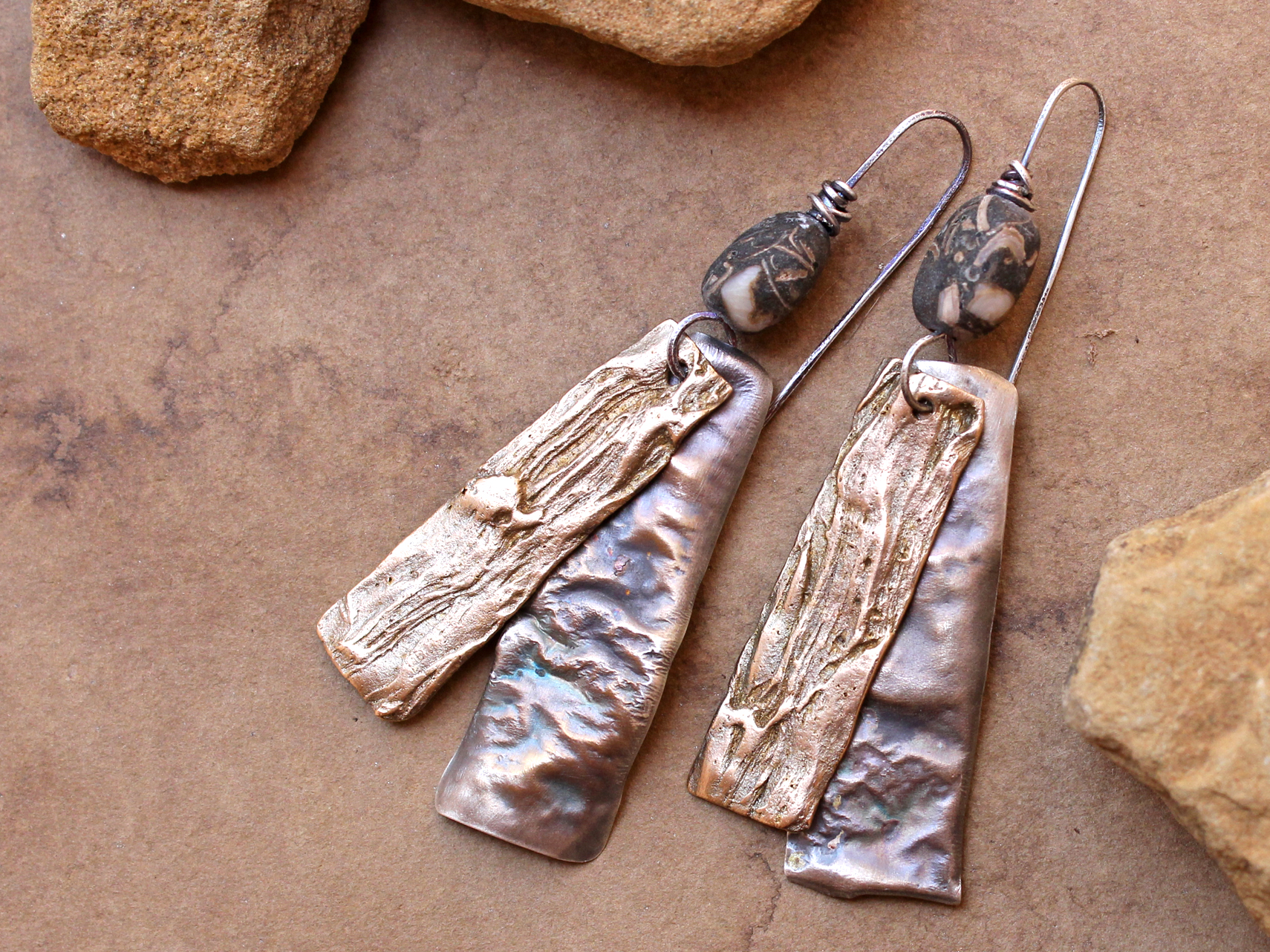 Layered Ocotillo Earrings + Bronze and Sterling Silver + Baja Shellbed Fossil + Wabi Sabi + Sonoran Desert + Primitive + Rustic + Organic + Wild
Deep organic desert style…wild ocotillo textures
:: Ocotillo Spirit ::
From the bajada of the wild Kofa Mountains of western Arizona, these bronze earrings bear the impressions of a living ocotillo. I created the mold just steps away from where the photo was taken. The ocotillo is one of the stranger and more wonderful desert plants, consisting of a series of whiplike branches springing straight up from the stony ground. There is something about their spirit that I find very appealing.
The bronze plaques are made with bronze metal clay, which was molded and then kiln fired and finished by hand. Behind them are pendants of heat warped sterling silver, very lightweight, which I have given a rich, deep patina and finished to a soft matte texture. As the earrings are worn, the silver will develop bright spots from the bronze pieces in front, thus continuing their evolution.
Above the metal pieces are a pair of beads made from Baja shellbed fossil, a fossilized siltstone from an ancient Baja sea bottom where countless shells have become embedded and fossilized. You can see the many tiny fragments in the closeup…a fascinating material. Gary Wilson made these beads.
The ear wires are 20 gauge sterling silver, hammered on desert rock, oxidized, and hand-finished.
Sonoran desert wabi sabi…
SIZE: 3 1/4" x 5/8".
CARE: Rinse with cool water and gently blot dry to clean. The metal can be brightened with a silver polishing cloth, or use a dry kitchen scrubbing pad for a more matte finish.
PRESENTATION: These earrings will come to you beautifully giftwrapped in an earth-friendly and recycled gift box. Please see the Shop Policies below for details.
++ Shipping is included in the price ++ Shipping to Canada and Australia is available for an extra charge ++
HAVE A QUESTION? Click on the shop policies link below for more information. Feel free to contact me if you don't see the answer there.